'Made for More' was founded and built on relationships. Everything we do is created in and flows through relationships.
While working at a school in Durban, South Africa for children with physical disabilities, I started to discover and see the need to invest in so much more than just education and sport and that there was a deep longing to know and be known more holistically.
As my relationships grew with the children, a deep yearning for them to know that they were created for more began to stir in my heart. While journeying with a boy, Ranetsi Manyoni and seeing the effect that sport had in transforming his life physically, emotionally, mentally and spiritually, I began to wonder why it should stop there.
'Made for More' uses sport as a vehicle to bring hope, build relationships, and instill morals and values, while equipping and giving athletes the opportunity to pursue their sporting careers provincially and on a national level. When coaching, we don't just focus on a physical, one dimensional level, but we seek to go deeper and to invest in the heart and mind of the athlete.
We desire our brothers and sisters to break free from societies conformities and stigmasabout who they are and what they can do, and discover that that are 'Made for More'. We desire to see hearts and minds renewed as well as filled with a unique passion and purpose for their lives.
We desire to see this people group restored and filled with love, acceptance and hope for a better future.
"There is no greater disability in society, than the inability to see a person as more"
– Robert M. Hensel –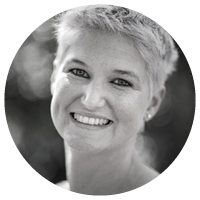 Julia Van Zyl
Founder and Director
Julia Van Zyl has a Sport Science Degree majoring in Psychology and Disabilities from the University of Stellenbosch. Julia believes that God has made each and every person with a plan, purpose and passion for their lives. Here, at 'Made for More' it is our job and our privilege to help people discover what that is.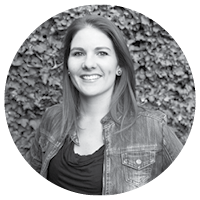 Meghan Perry
Operations Manager
Meghan Perry studied Occupational Therapy at the University of Cape Town and has a post graduate certificate in Social Entrepreneurship from the Gordon Institute of Business Science. She is passionate about seeing the equalisation of opportunities for people with disabilities and delights in seeing all people equipped and encouraged to thrive in the open labour market.
Nevar Sissing
Sports Co-Ordinator and Coach
Coach Nevar studied Sport Management with a focus on Exercise Physiology at the University of Johannesburg. Later he specialised in Gross Motor Skill Development where he would combine his two passions, sport and children, to make a positive impact on young developing minds. He believes that everyone has the freedom to move and be the best they can be, and it's his job to teach you how to unleash and use your God given tools to do so.
Lwando Ntininca
Intern
Lwando Ntikinca is an intern at Made for More. He has a national certificate in Business Administration from Siyaya Skills Institute. Lwando loves Jesus and puts his principles before everything. His heart delights in giving and he uses his gift of poetry and spoken word to speak faith and love.
Monthly partners and donations help us to be sustainable in serving and empowering people with disabilities. Please join us, and become a part of this incredible journey.