'Made for More' is a Non-Profit Company (NPC Registration no. 2016/038814/08) and a Public Benefit Organisation (PBO no. 930055257) that aims to include, empower and equip people with disabilities through sport.
• empowering people • discovering purpose • reaching potential
Our vision is to see people with disabilities included, equipped and empowered to live purpose-filled and passionate lives.
Our mission is to break stigma, while guiding and empowering people with disabilities to discover their abilities, worth and divine purpose through disability sport, mental health programmes, camps and community projects.
Love. Unity. Kindness. Justice. Righteousness.
These values reveal our heart for what we hope to build the organisations foundations on. Firstly, we desire the love of Christ to be the foundation and guiding force in everything that we do.
We value unity because we strongly believe that visions thrive in an environment of unity which is the outflow of building and maintaining solid relationships. We desire unity for ALL God's people and we hope to cultivate an environment of inclusion and oneness regardless of people's disability, cultural background, socio-economic status or religious beliefs.
Kindness, justice, and righteousness are values that are often not shown to people with disabilities, therefore we desire to exercise these values in the hope of reviving, restoring and bringing justice to this community.
Coaching & Chaplaincy
High performance coaching and chaplains to elite sportsman and existing teams within the province of Kwa-Zulu Natal and South Africa.
Exercise Therapy
Value based activities and exercise programs to children who are differently abled within schools and existing organisations around the province.
Leadership Camps
Leadership camps that invest in, and cater for people who are differently abled.
Community Projects
These community projects are a follow on (action plan) from the leadership camps in which beneficiaries are empowered to lead and bring about change in less fortunate communities.
Mentorship Program
A leadership program as well as a discovery bible studies session for those who desire to go deeper or learn more about the Christian faith.
Training
Training to help organisations, churches, ministries and businesses to become inclusive, adaptive and accessible for people who are differently abled.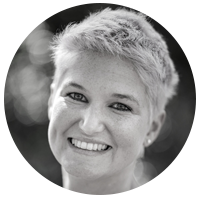 Julia Van Zyl
Founder and Director
Julia Van Zyl has a Sport Science Degree majoring in Psychology and Disabilities from the University of Stellenbosch. Julia believes that God has made each and every person with a plan, purpose and passion for their lives. Here, at 'Made for More' it is our job and our privilege to help people discover what that is.
Monthly partners and donations help us to be sustainable in serving and empowering people with disabilities. Please join us, and become a part of this incredible journey.